Cambria Dance Studies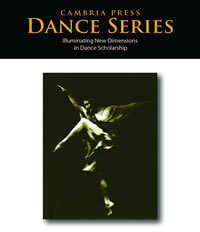 Cambria Press is proud to present this dance series which will showcase premier research-based works that address advocacy, history, and policy issues for dance in education; political, sociological, and cultural studies on dance in contemporary society, dance and emergent media, and dance and somatic study.
This series will comprise works in dance studies that consider and promise to illuminate new dimensions in dance scholarship, stimulate debate in the field, and provide new contexts for understanding the cultural, educational, and political dimensions of dance and aesthetic movement in critically informed and original ways.
The editors for this series are Professor Thomas Hagood (Florida International University) and Professor Luke Kahlich (Temple University).